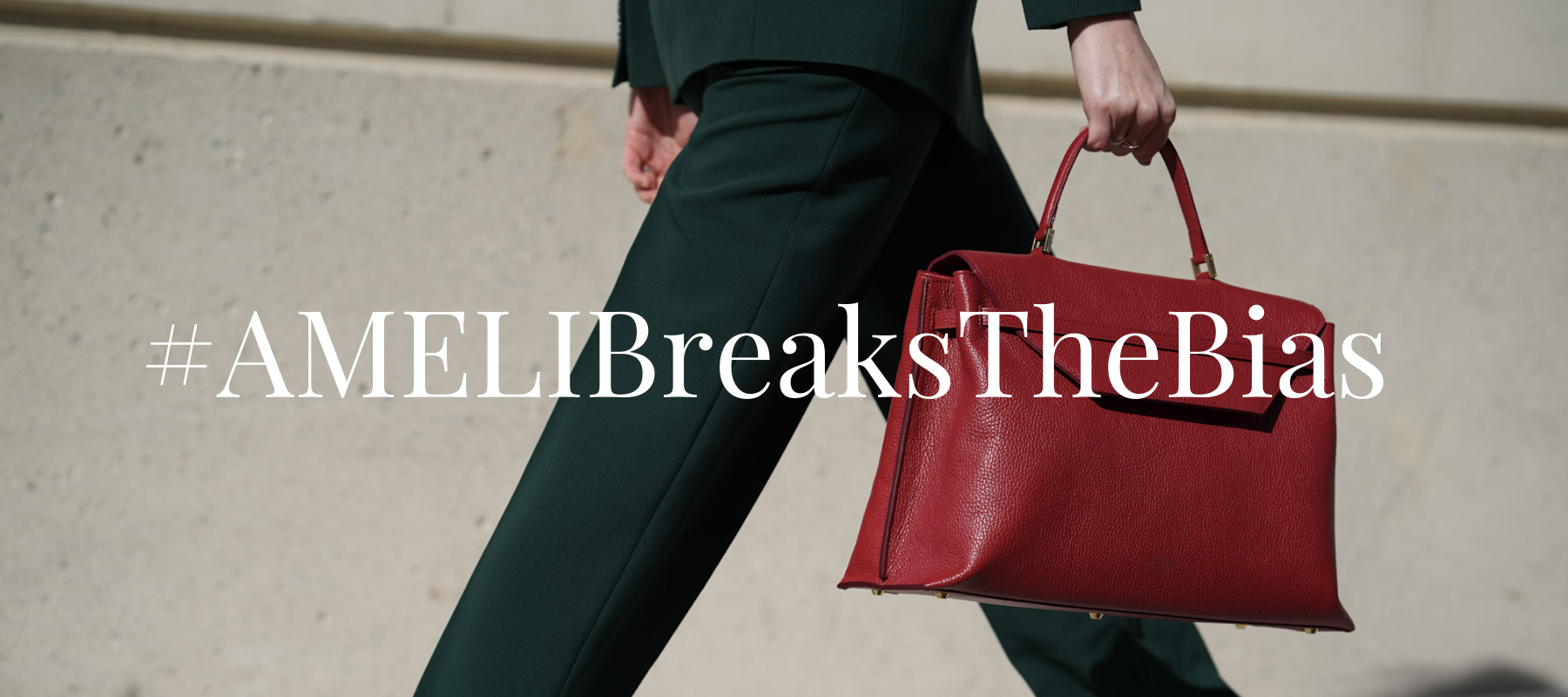 #AMELIBreaksTheBias: Actions for a gender-equal world
Although we have seen important gains since 2016, women are still significantly underrepresented at all levels of management. On top of this, women continue to have a worse day-to-day experience at work. Women are more likely than men to have their competence questioned and their authority undermined.
The last week, we created a lot of content all aiming to "Break the Bias" - the theme of this year's International Women's Week. As we strongly believe in the power of our community, we not only shared insights, but also collected their - your - input to come up with a comprehensive list that aims (1) to create awareness, (2) to inspire and educate and (3) to initiate change.
1. Create Awareness
Gender bias, both conscious and unconscious, exist and each impacts women. We asked our community about bias and stereotypes they have been exposed to. By doing so, we want to give those women a platform to anonymously share their experiences, thus helping to make aware of bias that women are confronted with every day. 
We display a broad range of bias here - find the full list (over two pages long!) in the appendix.


Whether deliberate or unconscious, bias makes it difficult for women to move ahead. Recognizing and speaking up against bias is the first step. 
 2.

 

Inspire & Educate
During the week, we have shared and collected a list of inspiring women, books, TED Talks and Podcasts, that can inspire and educate women in all areas important for gender equality, such as financial independence, diversity, women in business.
We find this form of input particularly significant. Those stories represent women succeeding against the odds in circumstances where they are underrepresented and often undervalued. Those women, books, audio formats help to smash stereotypes, break the glass ceiling and transform industries.
List of inspirational women
Aminata Touré,

German politician

Angelika Schindler-Obenhaus,

CEO Gerry Weber

Annalena Baerbock,

first woman as German Federal Minister of Foreign Affairs

Delia Lachance,

co-founder & creative director Westwing

Düzen Tekkal

, war reporter & human rights activist

Hazel Brugger,

stand-up comedian and musician

Jacinda Ardern,

Prime Minister of New Zealand

Janina Kugel,

Advisor, Author, Speaker

Lea Sophie Cramer,

entrepreneur and start-up investor

Maike Kiessling,

General Manager The Estée Lauder Companies

Magdalena Rogl,

Project Lead Diversity Microsoft

Patrizia Laeri,

Ceo elleXX

Sandra Ciesek,

German physician and virologist

Sarah Springman,

former rector of ETH

Sibylle Berg,

swiss-german author

Tina Müller,

CEO Douglas

Tijen Onaran

, CEO Global Digital Women

Verena Pausder,

entrepreneur and start-up investor
List of books
List of Ted Talks 
List of Podcasts
In case we missed something that should be on this list, leave us a comment and we will adjust the list accordingly. 
3. Initiate change
All this knowledge is 'nice to have' but as a former consultant, it's all about the 'So what?'
What can you do to actively contribute to a more equal world? What can you do against stereotypes and discrimination? 
The good thing is - We don't need to make huge life changes. Small changes every day can have an enormous impact. A conscious use of the language we use, offering support to a colleague or a simple act of solidarity towards a woman or a girl are small signals that can have a big impact - in a way that we might not even notice at first.
Conscious use of language
It's humankind. Not mankind.
Since gendered and sexist language was first addressed by early feminists, growing attention has been paid in the media, in schools and academia and in theology to the harmful and often unintentionally negative effects of biased, gendered and non-inclusive language. 
Try to avoid gender stereotypes in your communication

 

-

 

"He cried like a women", "She runs like a girl", "Men don't understand" -

 

Portraying woman as typically weak, helpless or hysterical, or men as typically strong, brave or rational is not only inaccurate but offensive and perpetuates traditional gender norms
Use gender neutral nouns:

 

gendered nouns are so commonly used and accepted, we often don't notice them or the implications they bring with them. Once you've recognized it however, the conversion of the gendered noun into a gender-savvy one is usually very simple. Examples for that are

 

policeman → Police Officer, 

Stewardess → Flight attendant, Freshman → First-year student, Working Mum → Working Parent
The ad agency CPB London launched an 'Imagine' campaign to tackle gender bias and illustrated how language automatically evokes gender assumptions. 
Become a mentor
Whether at your company or outside, supporting other women is so essential. Our core belief is that empowered women empower women. It does not diminish your own successes if you help other women succeed. 
We have had a live interview with Women for Women, a platform that connects young female students (mentees) with professional experienced women (mentors). View our interview here. 
Show girls their worth 
I can't put it in better words so I will just quote UN Women's advice: 
"Little princess. Vulnerable. Bossy. 
Before even hitting puberty, girls across the world already carry internalized beliefs about their place, worth and role in society as dependant, vulnerable or incapable and are told to act accordingly, reinforcing gender stereotypes and keeping girls from realizing their full potential.
It's hard to unlearn these kinds of beliefs. That's why it's so important to start addressing them early. Remind girls in your life that they are strong, capable and deserving of the same respect as boys. Make sure they know they are more than their appearance: praise them for their intelligence, strength, leadership, athleticism and so much more."
Support female-led companies
Whether it's for your next bottle of shampoo or a new pair of jeans, the way you shop can have a real impact on the live of women and their advancement. 
In Germany, only 15,7% of the founders are female. 
Out of all women-led companies,
 there are only 4.2% that generate more than $1 million in annual revenue. 
Over 35% of female entrepreneurs have experienced gender bias directly. 
We need to support female-founded businesses to make them flourish. So, here are some female-led companies we exchange ideas with, collaborate and work with: 
At the current relative pace, gender gaps can potentially be closed in 52.1 years in Western Europe. Let's all do our part to reach this equality earlier in time.
Sources: 

AMELIs actions for women empowerment
At AMELI, empowering women is one of key motivators. Our approach for that is three-fold: (1) Create products that improve the life of business women. (2) Inspire & motivate our community. (3) Give more women a chance to pursue their dreams. For that, we spend 5% of this year's women's day collection to the Swiss organization "Women's Hope" that, amongst others, actively fights against child's marriage. 
What was said to you?
On intelligence: 
"For a woman you know a lot of stuff…" (said by a colleague)

"You're a blonde girl in chemistry (EPFL). You must be stupid and get others to do your work"

"For a woman you know a lot of stuff…" (said by a colleague)

"You're going to overwork yourself & fail if you take so many classes" - graduated before that guy :)

 "You're actually far too smart for a woman!"

"WHAT?! Your results are better than mine??!!" after hearing what I got for my linear algebra exam back. From a male colleague… we are two women in an all men course.

After pointing out a mistake to my colleague, he said with obvious surprise: "you are clever!"
On looks: 
"You should not wear pants that form fitting - men in the office might get distracted." (manager)

"You should wear a dress sometime. You would look so pretty then…"

"Take on your glasses, that you look more serious" 

"Do not look "too pretty". Go for professional first and slightly pretty"
On pregnancy/ motherhood: 
"Why should we hire you? At your age, you're just going to get pregnant soon." 

"Are you maternal?" (On a job interview for a managers position)

"You will not get the promotion because you just got married and we assume you will get pregnant straight away. "

"Seems that you don't want children?" client to me as a trainee attorney

"You should have a baby instead of a own business/career"

" You don't have kids yet?" (Age 32) 

"You are a married female, you might want to stay home and have children" 

"But you know that when you hire a mother, she might not give a 100% for the job"

"How can you be a good mother and work 80%?"

"So what are your future plans - Do you want children and a family?"
On behavior:
"You should put a focus on being pleasing to work with"

"Don't be so bossy"

"You have not handled the situation well. It's not proper to be so outspoken as a woman."

"You come across too cold and professional - men don't like that in women. Smile more!"

"feminazi" for saying 12h work days were pushing teams beyond limits. 

"So ein hübsches, junges Mädchen sollte sich nicht den Kopf über so etwas 

zerbrechen."

"You should be more silent and cuter" (I am the team leader, shall I lead with sticky notes?)

"The problem is that you are too emotional". No I'm not emotional, I just don't tolerate you bullying me.

"You have too high expectations" (female manager)

"The way to grow in this organization is to shut up and follow what your manager says"

"You need to let it go despite it going against your work and life principles" (female manager)

"You would make a great EA"

"You seem so posh at 1st" - but I'm just professional and not making jokes at the first meeting. 

Comments that I " have an attitude" when I say no or not to accept bullsh*t from men.

"It's nice when you get called "girl" instead of "woman" you should be happy about it"

"You are too pushy, that won't bring you up in your career. One doesn't like these girls."

8 new joiners, all men and me - everyone was greeted with a handshake - I was ignored 
Stereotypes:
Sales Director: "We should hire a guy for less drama" 

Coworkers bullying me, male boss said: "I'm sure you know this from high school, that's just how girls are"

"He behaves like a little girl" a male colleague to me about another male colleague

"Women are too emotional for the job"

"You only got that compliment/ job/ position/ … because you are woman"

"As a woman, you don't care about money that much."

"I don't think women are made for a career in law… as men we're better at fighting"

"Women aren't natural leaders"

"Women don't have what it takes"

"All you women do in the office is to gossip"
Sexual Harassment: 
At the work Christmas party, my manager asked me in front of my entire team, "your boyfriend is German hey? I bet he is into all kinds of kinky shit, like fucking you up in the ass" I died from embarrassement. Two hours later he got so drunk, our company was asked to leave. 
Being hugged by a male colleague with the comment to others: "Oh nice and soft!"...

Interview for an internship: "so… do you have a boyfriend" (Partner would only hire girls)

"You're such a cold bitch, one can only wonder if you're as cold in bed" (Male coworker)

"With an ass like yours, I would have got the same good grades as you…"

"Who's your 'sponsor' that you are able to buy such an elegant leather bag?"

"Our babies would be amazing - your looks and my brain" - from a work colleague that knew I was in a relationship

".... and what are we two going to do this evening?" with a hand on my back and a little to close at my side - I felt super uncomfortable because it was my supervisor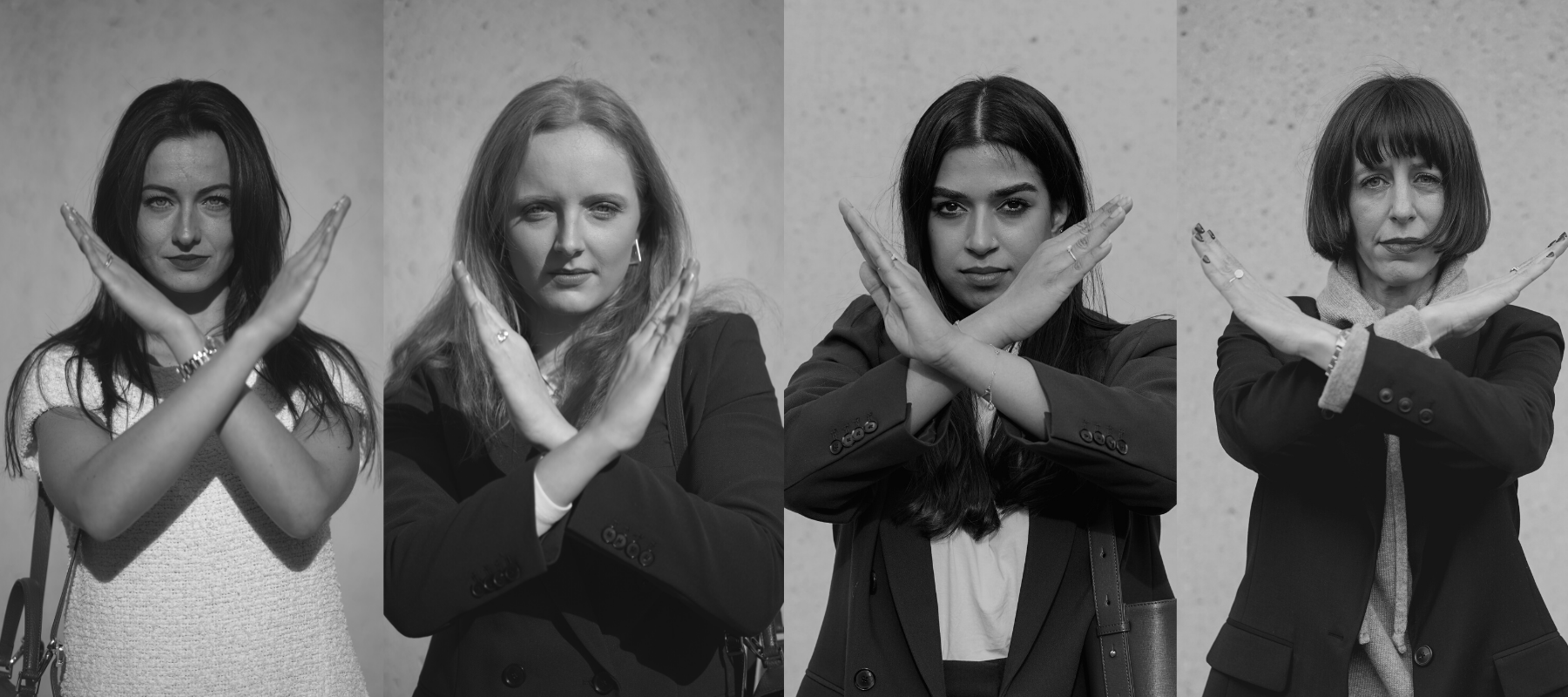 She, the Mother. She, the teacher. The artist, the engineer, the pioneer. She, the wife, the CEO, the solo traveler. She, the skinny, the curvy, the wounded, the healed. She, the healer. T...
Read more
Our society often divides itself into two camps: those, who are absolut bookworms and those, who simply prefer a good movie. Romance novels, autobiographical pieces or actual brain food - we at AME...
Read more