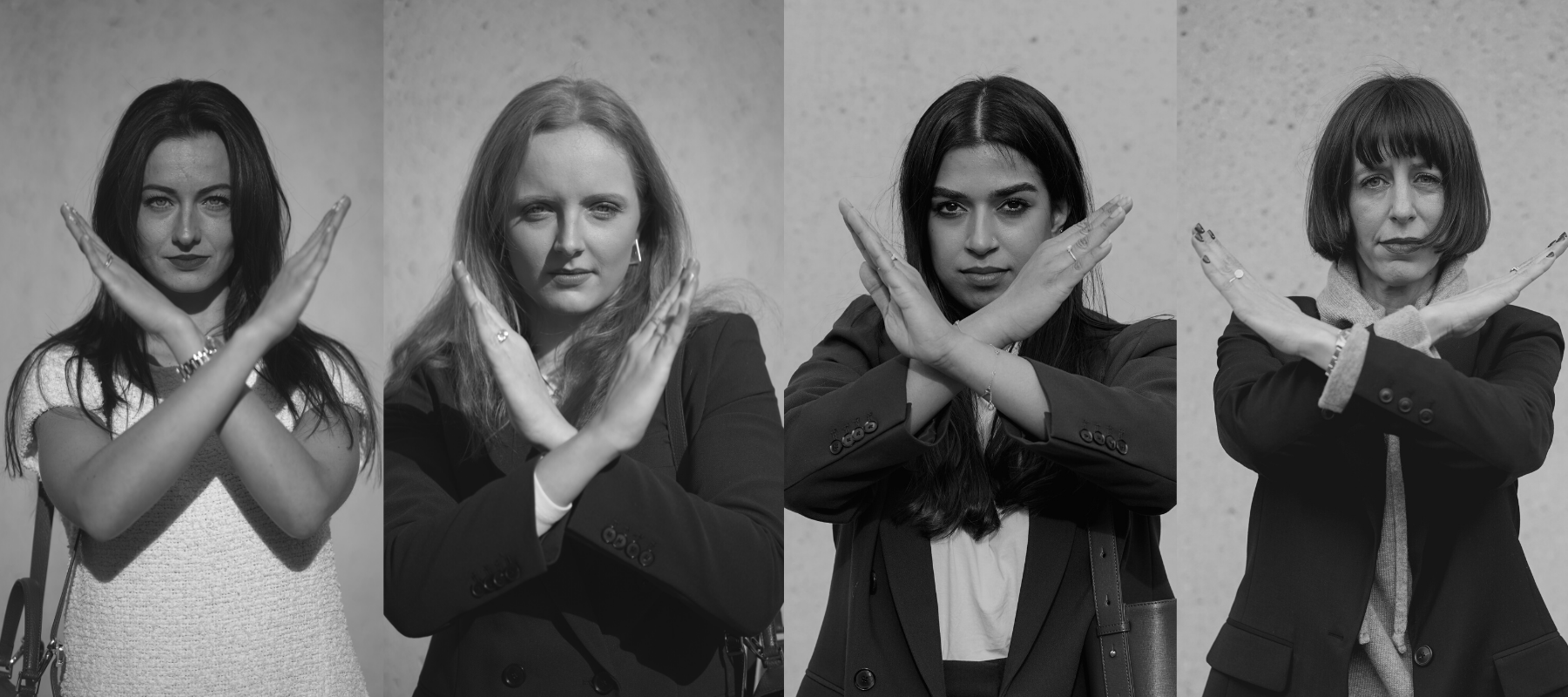 The Female Human
She, the Mother.
She, the teacher.
The artist, the engineer, the pioneer.
She, the wife, the CEO, the solo traveler.
She, the skinny, the curvy, the wounded, the healed.
She, the healer.
The doctor, the entrepreneur, the leader.
She, the Female Human.
The Woman.
Intrinsically or by choice.
Today is International Women's Day. According to the World Economic Forum, sadly none of us will see gender parity in our lifetimes, and nor likely will many of our children. Gender parity will not be attained for almost a century (1).
"Once, says F., 33, I was asked if I was a feminist. And the truth is, I didn't know how to respond. Saying yes, felt both right and wrong, saying no, felt, again, both right and wrong. I couldn't bring myself to figure out why I felt like this, until I realized: The question was faulty, at least to me.
"What does it mean to be a feminist?" I wondered. If a feminist is, as stated in the Cambridge Dictionary (2), a person who believes that women should be allowed the same rights, power and opportunities as men and should be treated in the same way as men, then, I most certainly was a feminist. However, oftentimes the notion of feminism is associated with the belief that the female human is equal to the male human. In this case, the question "Are you a feminist", meaning, "do you believe that the genders are equal" loses its substance. Because, gender equality is not a concept one may or may not believe in, a personal opinion, leaving room for other, possibly different or opposite views. It is not a choice that needs to be addressed, a theory, which one either embraces or disapproves. Gender equality is an absoluteness, an inherent characteristic, interwoven with the duality of the humanness.
The equation for me, F. continues, was simple: If one supports that women should be allowed the same rights, power, opportunities and treatment as men, that is a natural consequence to the fact that the genders are equal. On the contrary, if one disagrees with women having the same rights, power, opportunities and treatment as men, consequently they do not accept gender equality. However, since the latter is, as discussed, an absoluteness, we are in front of a paradox!"
So what went wrong in F.'s train of thought?
Nothing... Unfortunately, in many parts of the world, gender equality is not a non-negotiable given. And in other parts of the world, the so-called developed countries, the gears of this big old machine called society, are oftentimes rusty remains of the past, stiff and slow. It takes time and action for things to change. It is true, we are not fighting for ourselves. We are fighting for Sahra and Anya, who will be born in Somalia and India in the year 2122, to be able to have access to education, to decide for themselves over their body, to get married when and if they wish and to whom they wish, to be able to make real choices. We are fighting for Mia and Lena, from Denmark and Germany to get hired despite being pregnant, to receive equal pay as their male counterparts (3), to not feel guilty for their success or ashamed for their fading youth. For all the stereotypes and bias that are hovering above their shoulders in male-dominated fields, and anywhere, to stop being "a thing".
Today is International Women's Day. Many thoughts, discussions, insightful texts, inspirational quotes, posts in SoMe. Today, more than any other day, we feel united. And all of this is important and all of this is good. And yet, it will not be enough, if this is all we do and if today is the only day we do it. Women's Day should be every day. "Think globally, act locally", prompts the IWD Community (4).
At AMELI we put women at the center. We believe in women empowerment, equality, justice, diversion, inclusion and freedom and we want our core values to be reflected in the way we do business. This year, we have decided to turn Women's Day into Women's Week, with an objective to support female-focused charities, raise awareness and break habits of bias.
Small steps, with a big impact and an even bigger purpose. 
Written by Faye Lella 
Sources:(1) https://www.internationalwomensday.com/About(2) https://dictionary.cambridge.org/dictionary/english/feminism(3) https://ec.europa.eu/info/policies/justice-and-fundamental-rights/gender-equality/equal-pay/gender-pay-gapsituation-eu_en(4) https://www.internationalwomensday.com/