Why we founded AMELI
A note from our creative director and co-founder, Christina.
Our Values
What are we striving for?
At AMELI, our name embodies our mission. Rooted in the French verb 'ameliorer'—meaning to enhance or boost—and inspired by the french girl name Amelie, symbolizing a striving and eager spirit, we are united by a shared pursuit of constant improvement and growth.

Just as our name suggests, we are individuals committed to progress, and we extend this ethos to our cherished community and customers—fellow AMELIs like you who refuse to settle and continuously reach for more.

To all AMELIs, we hold a steadfast belief: It's not bags that can change the world, but the remarkable women who carry them. We're sure that you can make the world a better place. That's why our bags are more than just bags. They're symbols of what incredible things you can accomplish.
This is what we personally, as a brand, wish to accomplish, every day: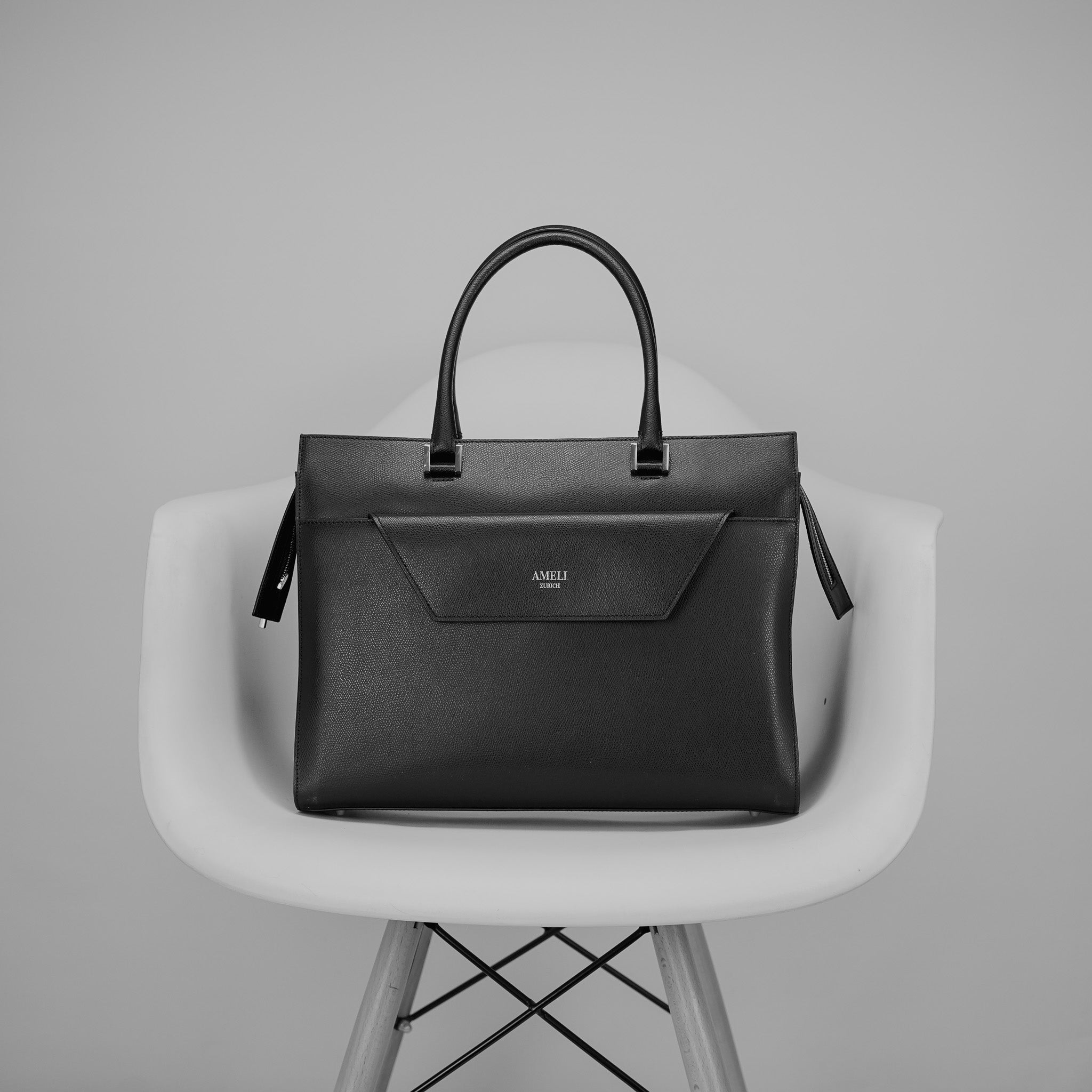 We strive for better design
Bringing you the perfect (business) handbag, fusing functionality with a wearable, contemporary bag design. thereby highlighting timelessness and minimalism in each bag.
We strive for a better world
Valuing craftsmanship, integrity and transparency with handmade products from Italy. We believe in longevity, pieces that last, sustainable use of resources and fair working conditions.
LEARN MORE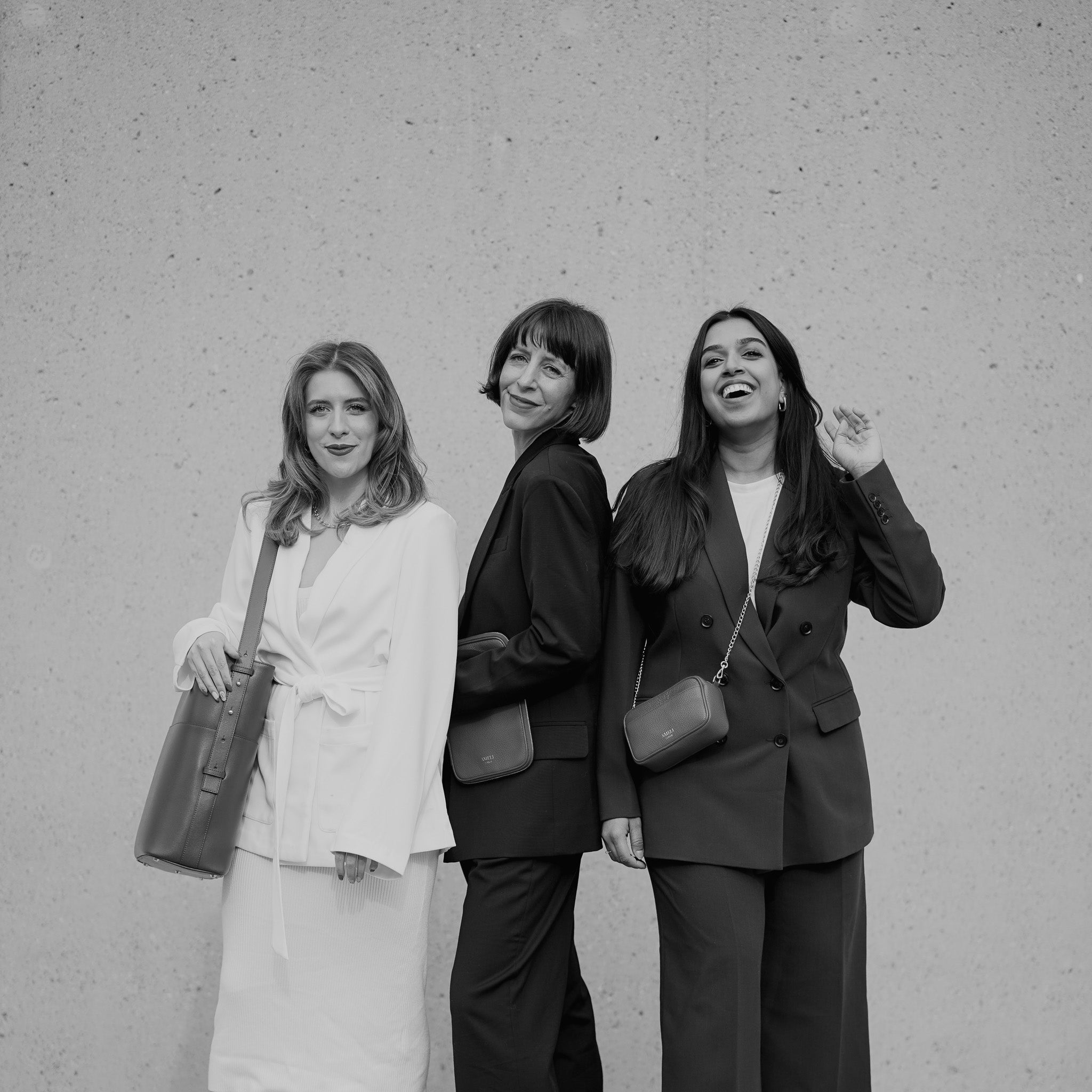 We strive for empowerment
Empowering women by contributing to women's education and rights. The empowerment and support of women is a matter of our heart and we donate part of our profits to selected NGOs.
LEARN MORE
Our Founders
"We wanted to make a change"
AMELI was born out of the shared passion and personal journey of Christina and Charly, a couple who previously worked in consulting and frequently traveled with their laptops. While men had long enjoyed the availability of stylish and practical laptop bags, Christina observed a distinct lack of options for women. Driven by her vision for an elegant and functional solution, and fueled by love, dedication, and a steadfast mission to empower smart, conscious, and independent women, they embarked on the creation of AMELI.
As our team has grown, we've strongly embraced the idea that elegance and functionality go hand in hand. We understand that when a woman feels at ease and confident, it shows in her attitude. That's why AMELI is dedicated to designing products that perfectly balance elegance and practicality, believing that these qualities are essential for women to feel their best.
From our humble beginnings as a small laptop bag start-up in Zurich, we are now transforming into a well-known handbag brand. Our dedication lies in creating products that are not just beautiful, but also practical, timeless, and empowering for women. Our ultimate goal is to inspire and empower women to be themselves and accomplish amazing things in every aspect of their lives.
Our Team
Driving Success Through Diversity and Collaboration
At AMELI, our greatest asset is our young and talented team, led by inspiring women. Each day, we owe our achievements to the passion, creativity, and skills that every team member contributes.
Our dynamic and diverse team encompasses individuals from five different nationalities, with a significant representation of women, including 66% in management positions. Despite working across the globe, we collaborate seamlessly to drive our vision forward. As a testament to our commitment to promoting gender equality and women's empowerment, we proudly adhere to the United Nations Women's Empowerment Principles (WEPs) in our workplace, marketplace, and community initiatives.