Looking for the perfect corporate gift?
For events, recruitments, career highlights
Gifts that actually last
No matter if you need a gift for your clients to celebrate joint successes, welcome new joiners to your company or simply want to create a Christmas present that your employees actually love, we are here to create lasting solutions (and products) personalized to your needs and wishes.
Contact us now!
We are happy to provide you with more information, special ideas or an individual offer.
Personalized accessories
The TECHNOPARK is an absolut must-have for every work bag. The briefcase-type cable organizer keeps all your charge, adapter and headphones organized into place.Our card holder and beauty pouch are further, attractive accessories that might be worth having a look at. All of our products can be personalized, offering you a variety of different leather and metalware colors. Additionally, we offer the option to either emboss or stamp your company logo in gold or silver.
TO OUR ACCESSORIES
The perfect business bag
Our laptop bags fit most corporate laptops (14-16" depending on the model) and combine elegance and functionality. Our employees get a handbag as a 'signing bonus' so it might be about time to replace that basic laptop bag with a more sophisticated version? We are more than open to adjusting the inside of the bag with your requirements (e.g. very specific laptop size, zipper pocket, etc.) and offer customization with regards to color, metal hardware, and company logo so that it perfectly matches your corporate branding.
TO OUR LAPTOP BAGS
Customization
Match the corporate gift with your branding
You can choose between different colors for the leather and the metal pieces. In addition, our products can be refined with your own logo or slogan. You can choose the position, size and type of branding. All to create the perfect present tailored to your company.
Pick a color
We use high-quality Italian leather that is scratch-dirt and water resistant. For our accessories, you have the choice between six standard colors. We can also offer you over 30 other colors, depending on the order quantity.
Pick a size
We offer our cable organizer in two different sizes to meet your individual needs. Our small version offers five different sized elastic loops and one open, flat pocket; the bigger version consists of one large zip pocket, two smaller elastic straps pockets and six elastic loops.
Select the hardware
Our hardware is also sourced from Italy from a renowned manufacturer. You have the choice between silver or gold hardware.
Provide your logo
Add an individual note with your logo in your preferred size and position on our accessories. The logo can be embossed (like in the photo) or stamped in gold or silver.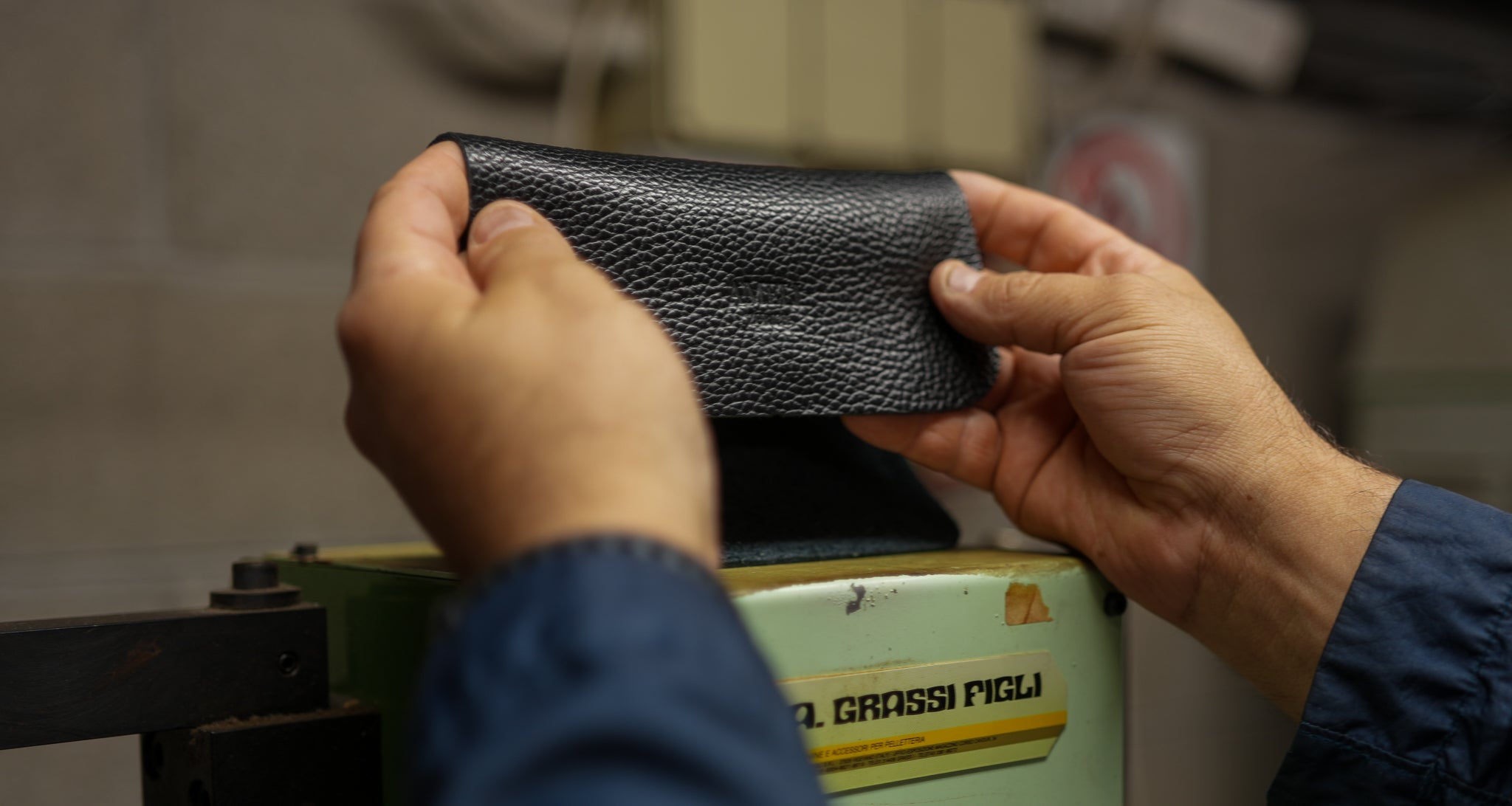 Sustainable made-to-order production
Our products are 100% made in Italy under fair working conditions with integrity and transparency. Learn more
Order-to-Delivery process
Get your personalized products within six weeks
We create a customized offer based on your needs and preferences. For the standard configuration (leather color, hardware color and logo stamp) we offer you a bulk price depending on the quantity you need. If you wish to consider additional elements of customization - e.g. color beyond the standard offering, logo on zipper, more than one logo stamp - we are happy to prepare a respective offer. As we have setup costs for each customized offer, we usually work with a minimum order quantity of 50 pieces per configuration.
The Order-to-Delivery process in your desired configuration takes approximately 6 weeks.
We have happy private customers across major corporate, consulting andbanking companies. For an authentic feedback on the TECHNOPARK, reach out to us and we connect you with the happy owners.
Where you already find our TECHNOPARKs
At AMELI, there is always room for your ideas
Here you can see some examples of the most favorite option: TECHNOPARK
BOSTON CONSULTING GROUP
"THE POWERHOUSE"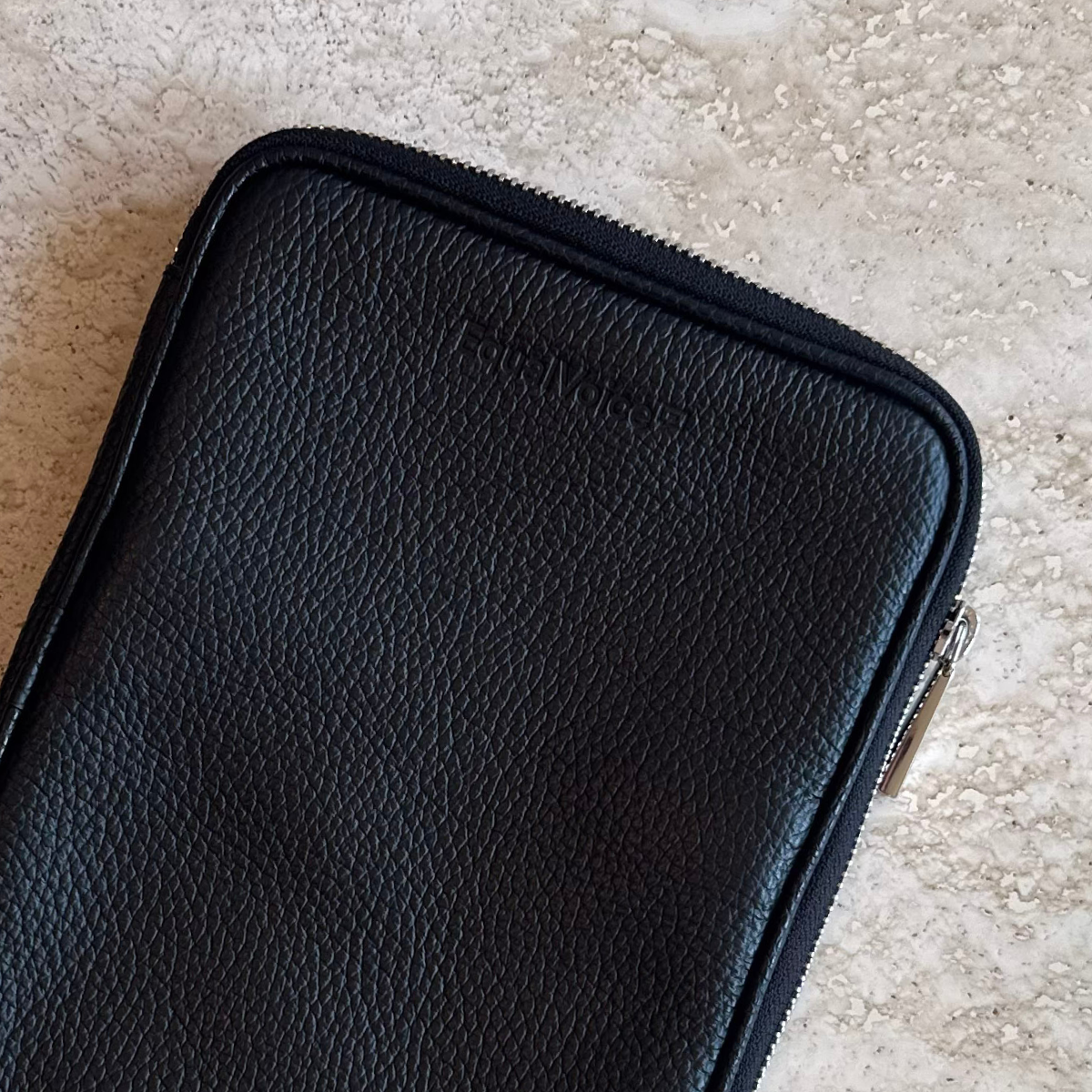 EQUAL VOICE SUMMIT
"Equal Voice"