Article: Return to the Office in Style: Autumn Outfit Ideas for Working Women
Return to the Office in Style: Autumn Outfit Ideas for Working Women
As summer vacation winds down and we head back to the office, dressing appropriately becomes a topic of concern—especially for women. Various studies have shown that women are often judged more on their appearance than their male counterparts. A study by the UK's Department for Business, Innovation & Skills highlighted that dress and appearance were considered more significant for women in the workplace. Meanwhile, a 2018 survey by Fairygodboss in the United States revealed that 63% of women felt judged on their appearance at work. Another study published in the Psychology of Women Quarterly even found that makeup could influence perceptions of a woman's competence and trustworthiness—both positively and negatively.
Given this scrutiny, how can you dress appropriately while feeling comfortable and staying true to yourself? The answer lies in striking a balance between professional expectations and personal style. This is not merely about avoiding creased clothing or unkempt shoes—it's about understanding that fit matters, that well-ironed attire exudes professionalism, and that even a high-quality handbag can complete your look and make a statement.
"What you wear is how you present yourself to the world, especially today, when human contacts are so quick. Fashion is instant language." —Miuccia Prada
In this guide, we'll explore not only autumn outfit inspiration but also offer tips on how to navigate the rules and flexibility of office attire. We'll share timeless combinations for business wear, practical style hacks like the importance of tailoring, and how to make a bold statement with premium handbags.
Table of Contents
Autumn Wardrobe Essentials
Timeless Combinations for Business Wear
Dressing for the Office: Rules and Flexibility
Style Tips & Hacks
How Premium Handbags Complete the Look
Autumn Wardrobe Essentials
Trench Coats: A classic trench coat is a must-have for fall. It keeps you warm and goes well with both casual and formal outfits.
Layering Pieces: Thin turtlenecks and tailored blazers are perfect for uncertain weather and air-conditioned offices.
Booties and Closed-Toe Flats: As you pack away the sandals, make room for stylish booties and comfortable, closed-toe flats that can be worn all day.
Timeless Combinations for Business Wear
The Classic Suit: A well-fitted suit in a neutral color is always a winner. Pair it with a silky blouse and a premium handbag for a polished look.
Midi Skirt and Sweater: A high-waisted midi skirt with a cozy sweater tucked in creates a stylish yet professional look.
High-waisted Trousers and Blouse: Combine high-waisted trousers with a simple blouse. Add a statement necklace for a pop of personality.
Dressing for the Office: Rules and Flexibility
Know Your Office Culture: Different offices have different dress codes. It's crucial to be aware of your workplace guidelines.
Casual Fridays: If your office allows, take advantage of this day to express more of your personal style.
Accessorize: While clothes may be restricted, often accessories are not. Use them to express your personality.
Style Tips & Hacks
Presentation Matters
Ironed to Perfection: Creased clothing can ruin even the most stylish ensemble. Make sure your clothes are well-ironed for a crisp, professional look.

Spotless Shoes: Your shoes can say a lot about you. Whether you're wearing heels, flats, or booties, make sure they're clean and in good condition.

Fit is King: Clothing that is too tight, loose, or ill-fitting can be both uncomfortable and unflattering. Tailoring is your best friend when it comes to professional wear.
Details to Consider
Belt It: If your outfit lacks shape, a belt can cinch your waist and add a touch of flair.

Statement Jewelry: Less is more, but a single statement piece can uplift your entire outfit.

The Power of a Premium Handbag: A quality handbag not only completes your look but also serves a practical purpose. Choose one with multiple compartments for easy organization.
How Premium Handbags Complete the Look
The handbag you choose speaks volumes about your style. With AMELI, you're not just buying a handbag; you're investing in a statement piece that elevates your whole outfit and should definitely remind you that you are capable of changing the world. For working women who need to carry more than just essentials, our premium handbags offer spacious compartments without compromising on style.
Here are some more outfit inspirations from our founder Christina.
"I personally like pieces that can be combined with each other - thinking capsule wardrobe. Also, I feel most confident with neutral colors, high-quality materials and timeless, classic designs - Most of the things I own, I wear for a very long time" -  Christina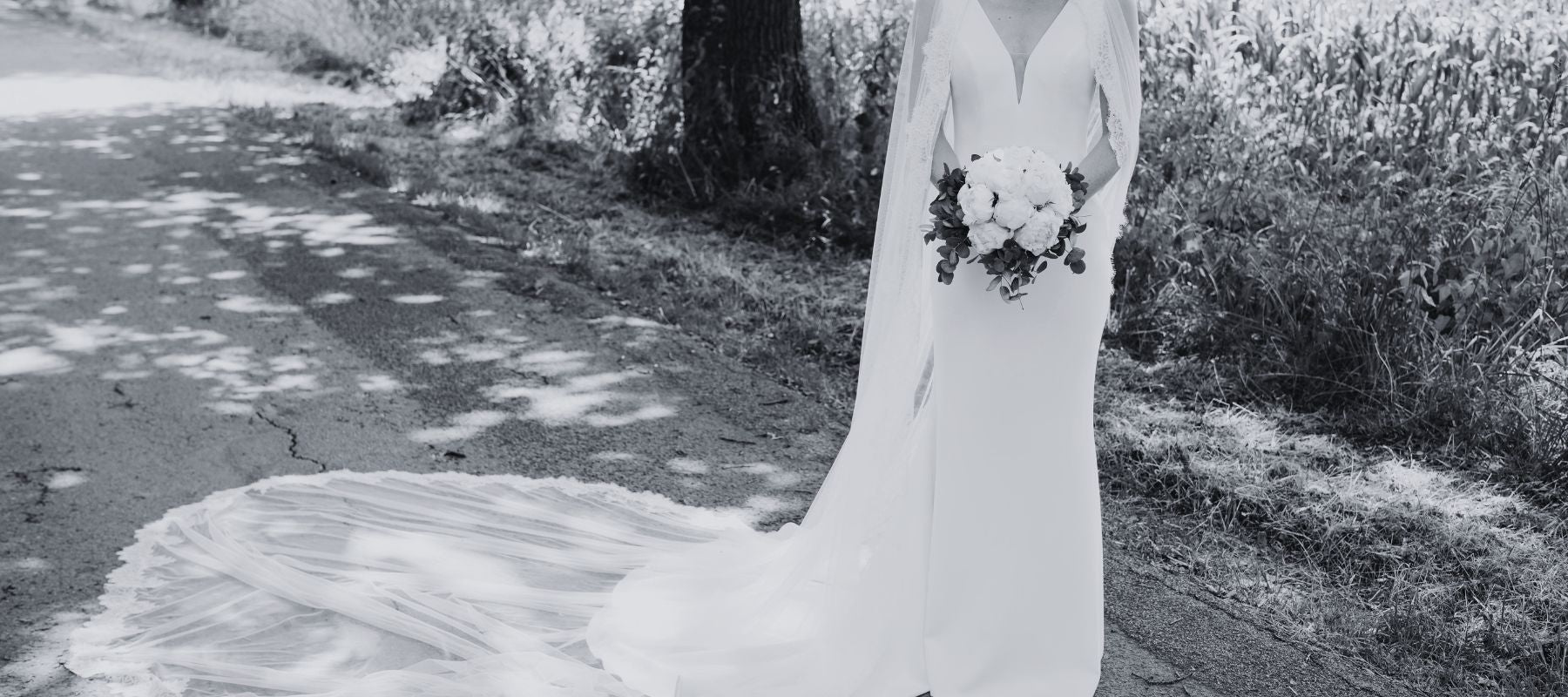 Get ready for wedding season! Discover colorful options for eye-catching wedding looks and neutral tones for a minimalist style.
Read more