CENTRAL 23
We believe in improving the existing, rather than to continously push new models to the market.
The CENTRAL is one of our best-selling bags, but over time, customer feedback has provided invaluable insights into how it could be improved.
As our goal is to design uncompromising, timeless bags, and given our commitment to slow fashion, we decided to refine the existing model instead of introducing yet another one to the market.
We wanted to transparently inform you at a very early stage so that you can make a conscious, informed purchase.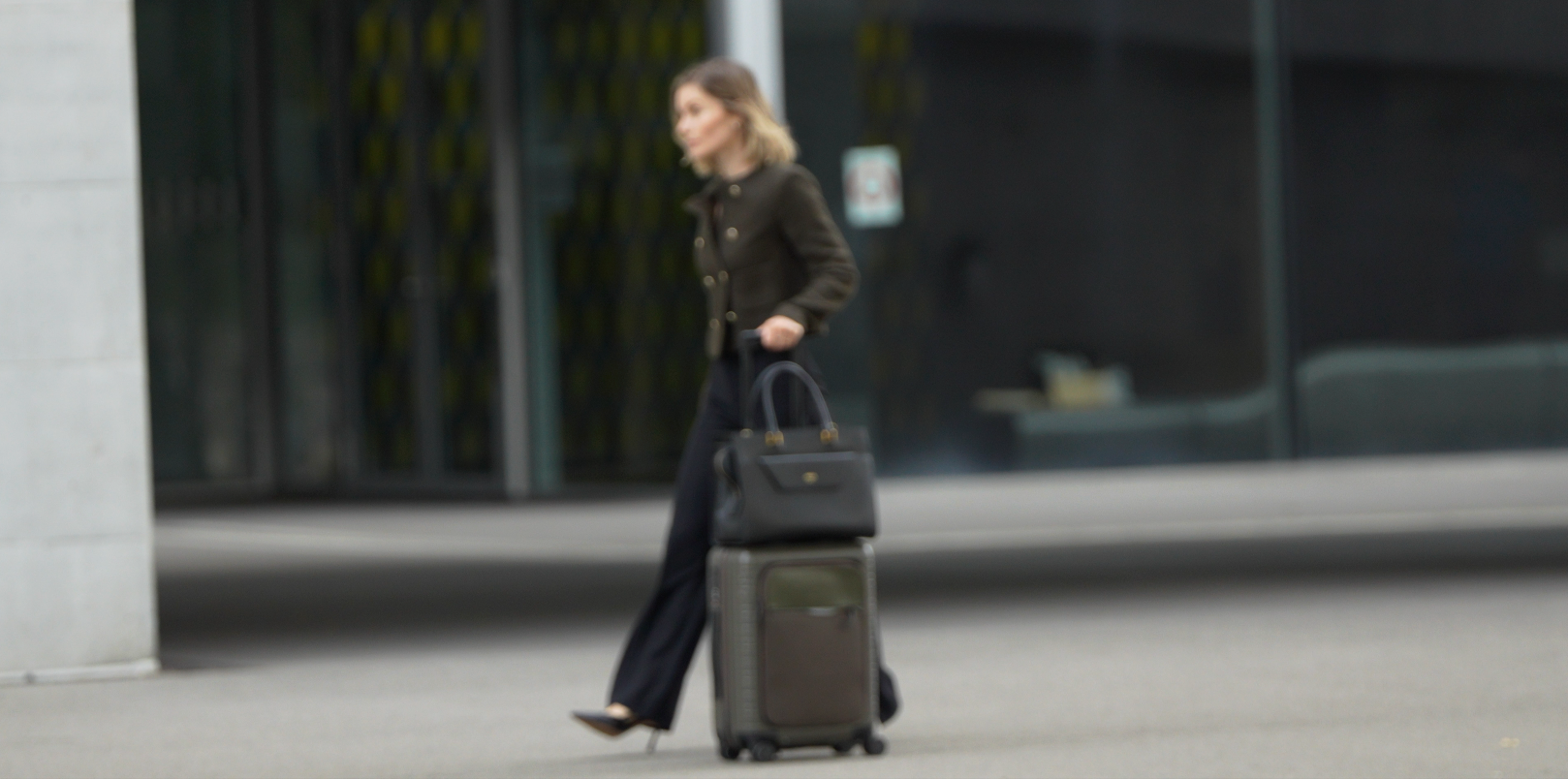 When will the updated CENTRAL be available?
A limited color will be available by 27.09.2023. The other colors will follow a month later.
You can register for our newsletter for exclusive early access.
Your feedback helped us to get better
We sent out a survey to all current CENTRAL owners as they know best what might need improvement. Besides general questions, those were the individual wishes named most:
More inside (zipper) pockets, longer shoulder strap, closed and padded laptop compartment, more space when closed and more stable attachment to the suitcase.
We tried to implement as many suggestions as possible for the updated CENTRAL. We also had some design and price-related questions with clear results:
CENTRAL 1.0
Just because something gets an update, it doesn't mean its an update for everyone
We value your feedback and consistently strive to incorporate it into our designs. However, enhancing functionality and design comes in this case with the necessity of adjusting prices. We understand that 'better' can be subjective, and some may prefer the features of our existing CENTRAL bag just the way they are. Make sure to secure yourself one of the remaining original CENTRALs as long as stock lasts.
4.9 stars (230 Reviews)
Easy traveling and additional clutch
"I travel a lot for my job, so the CENTRAL is the perfect companion. The addition of the clutch is so clever. It means I don't need to bring another bag when traveling and don't need to take my work bag out with me to evening functions."
Exceptional craftsmanship
"The quality, especially the high-grade craftsmanship, immediately won me over. I haven't found another bag with such an exceptional price-to-performance ratio."
Spacious, organized interior
"Inside, there's room for everything a woman needs. For someone like me who likes to carry everything along—laptop, water bottle, umbrella, headset, etc.—there's ample space. Each item has its designated spot, ensuring constant organization."
Timeless and elegant design
"Elegant, chic but also functional, contemporary and at the same time classic."
"Spacious, beautiful and elegant at the same time"
Get one of the last remaining CENTRAL bags
Sale price

€560,00
Regular price
(/)
---
Need help?
Frequently Asked Questions
CENTRAL 23
While there are numerous subtle improvements that we'll detail upon launch, the major changes include the removal of the inside middle divider, a different "zipper" approach, the addition of an inside zipper pocket, adjustments in the luggage and shoulder strap.
Due to the enhancements in functionality and design, the price will be increased to 625 EUR. We understand that this may initially seem significant, but we invite you to explore our transparent pricing model for a breakdown of the value you'll be getting and are sure that the changes and additional features more than make up for it.
Three of the existing colors will remain, and we are introducing one new color. The material will continue to be Italian pebbled leather.
Unfortunately, pre-orders won't be available, but you can sign up for our newsletter to gain early access when the bags are released.

Our limited edition will be released on the 27th of September with early access for our newsletter subscribers. Further colors will be available one month later.
CENTRAL 1.0
Yes, we only have a limited stock remaining, so this is your last chance to purchase this version.
No, we don't believe in sales and we stand by the quality and performance of our existing CENTRAL bag, so there won't be any reductions.
The main differences include the absence of a middle divider, the addition of an interior zipper pocket, longer shoulder straps, and a full-leather suitcase belt. We will go into more detail in a video upon release.
Transparency & Choices
We are committed to slow fashion and, based on valuable customer feedback, we decided to refine an already outstanding product to create a truly uncompromising handbag.
No, both versions cover essential functionalities: removable clutch, suitcase attachment, double-sided zippers, laptop compartments, internal pockets, and an additional shoulder strap.
This will depend on how quickly the remaining stock of the existing version sells out.