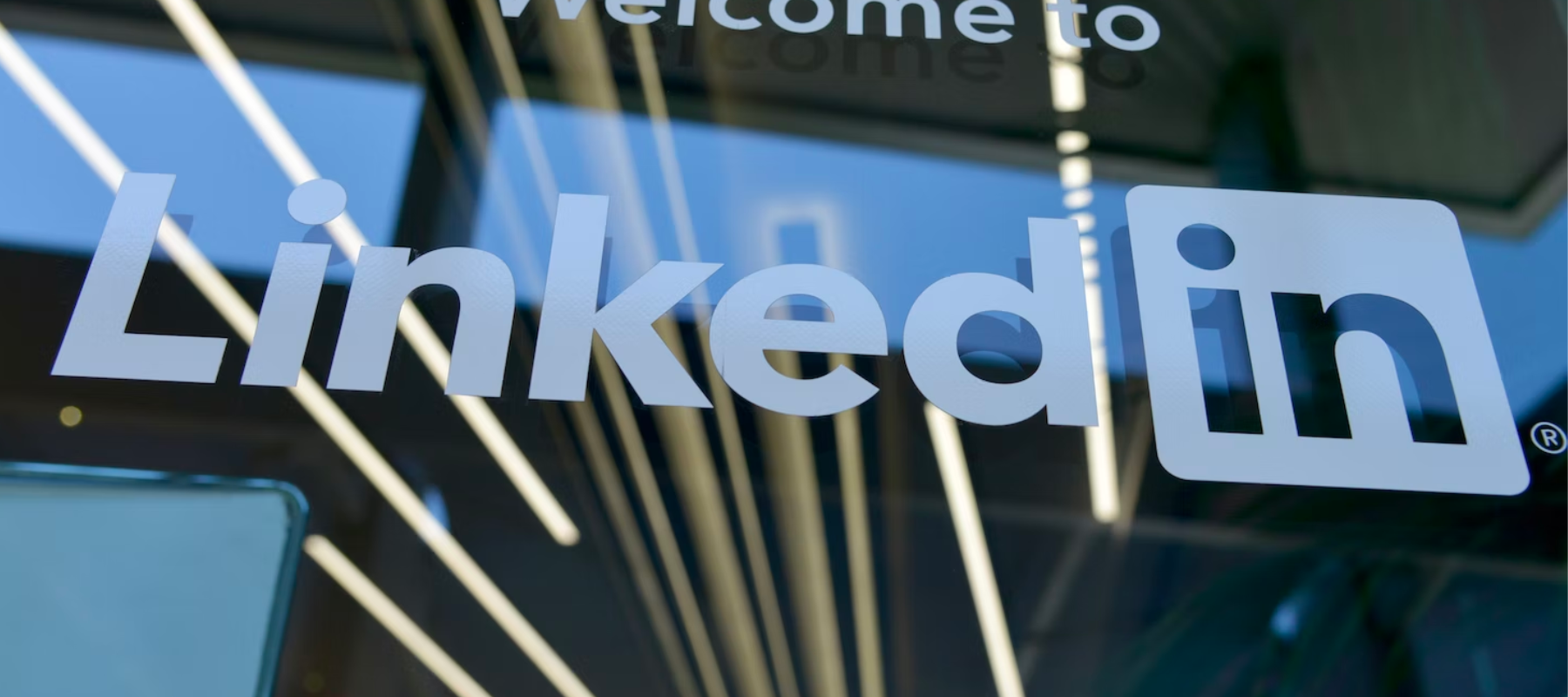 Unlock Your LinkedIn potential - 5 LinkedIn hacks from Kira Marie Cremer
Standing out in a sea of LinkedIn users is more important than ever. With over 2 million new users in the DACH region in 2022, the region is steadily growing and is the second-largest market for LinkedIn in Europe with more than 25 million registered users in total.
About Kira Marie:
Kira Marie Cremer has leveraged LinkedIn to build a personal brand, grow her professional network to over 17,000 connections, and host a successful podcast about new work trends, marketing insights, and industry trends. She now shares her knowledge with others in customized LinkedIn trainings (Follow or reach out to her here).
Together with her, we have reverted back to the fundamentals on how to make LinkedIn a value-adding channel for your own personal brand, how to make your profile stand out, connect with the right people, and ultimately, how to make the most of the new way to social network. 
Fill out everything in the profile to increase visibility to potential prospects.
Visibility is key. By completing all the sections of a LinkedIn profile, you will be more likely to be discovered by potential business or career opportunities. A fully completed profile provides a more detailed and accurate representation of your skills, experience, and professional background, making it easier for others to find and connect with you. Additionally, LinkedIn's search algorithm prioritizes profiles that are more complete, so having a fully completed profile can also increase the chances of showing up in search results.
Personalize your LinkedIn URL to make it more appealing and professional when sharing your profile.
You should customize the URL of your LinkedIn profile to make it look more professional and presentable when sharing it with others. By default, LinkedIn assigns a long, generic URL to profiles, which can be difficult to remember or share effectively. Personalizing the URL to a shorter, more memorable, and easier-to-read link also increases your professionalism and allows you to include your personal brand in the last detail by adding your name or job title.
Create unique elements such as photos, different fonts, or special emojis to establish brand recognition on LinkedIn.
Using elements like photos, different fonts, or special emojis makes your LinkedIn profile stand out and more memorable. These elements can be used to help establish a personal brand on the platform, making it easier for others to recognize the individual's profile and connect with them. Remember that there are millions of other users, making your profile stand out consistently makes it more visually appealing and a key selling point for your personal brand.
Make your headline exciting and encourage potential readers to read more.
One line, yet so important. Putting effort into your profile headline can be a daunting task, but it is crucial. The LinkedIn headline that appears on your user profile should be interesting and attention-grabbing, so that potential readers want to learn more about who you are. While this is only the first line of your profile, it can be a powerful tool for networking and job searching on LinkedIn.
Maximize visibility by posting in the morning when engagement is at its highest.
Timing is crucial to increase your visibility beyond your network. Posting in the mornings when engagement (e.g. likes, comments, shares) is high on the platform can lead to more engagement, which leads to increased visibility and reach on the platform beyond your network. This ultimately helps you to increase your professional networks and makes you more known beyond your own LinkedIn bubble, no matter if you are currently using the platform to connect to like-minded individuals, to search for a new job, or to promote your business online.
Standing out on LinkedIn is crucial in today's digital age. By following Kira Marie Cremer's tips, you can increase your visibility, build a personal brand, and connect with the right people on the platform. While you might feel that you are already behind, there is no better start upgrading your LinkedIn brand today and rest assured: with the steady growth across the plattform there is still so much room to explore your own positioning with your creativity and to use the social media plattform to achieve your professional goals and aspirations. 
It's now another year down, AMELI's second "real" year, and it's been a complete roller coaster ride. In the process, we have once again learned so much, grown so much as a team, community and bran...
Read more