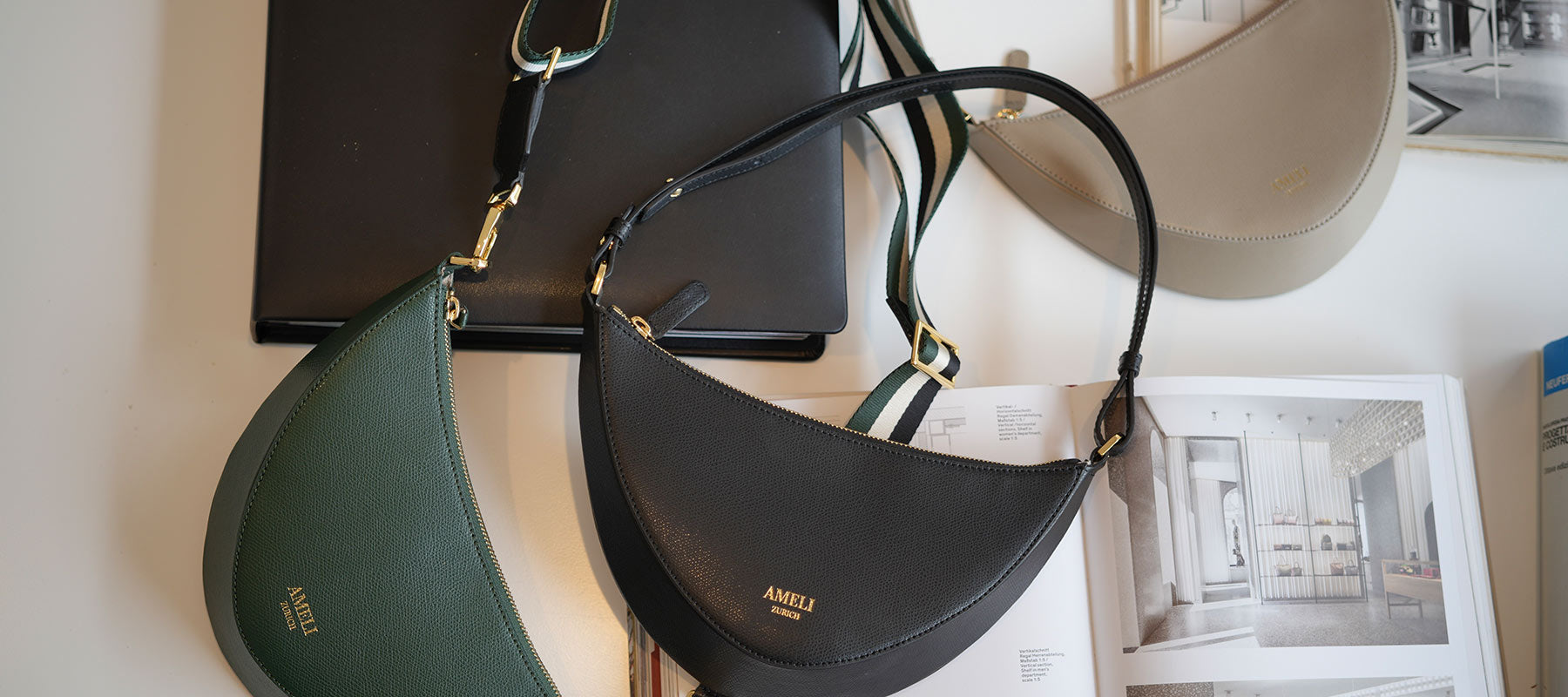 How to attach the straps to your HELVETIA bag
Are you as in love with our new HELVETIA bag as we are? The special thing about our new baguette bag is that you can wear it in 3 different ways: As a shoulder bag, cross-body and - a bit shorter - as a belt bag.
We show you how to adjust the strap for the different ways of carrying:
We know you love your AMELI bag and want her to remain your eternal work companion. Here are some helpful tips to keep the shape, quality and color of your AMELI handbags: Considering these tips,...
Read more